This blog post is a long time coming, guys. I've been a SaaS copywriter since October of 2015, and I went full time in my business in April of 2016.
Initially, about 80% of my work was in SaaS/tech, with the rest in IT. Now I can confidently say that the proportion of my work in SaaS is 95%.
Niching my business has helped easily fill my pipeline with qualified leads and has helped me to quickly identify who I can help, and to deliver on my promises. It feels great to not touch industries that I don't know anything about.
But this post is not about running or owning an online service-based business, nor about my personal passion for SaaS or how I chose this niche at the very start of my business. (We'll get to all of that another day.)
This post is all about the copywriting!
Note #1: I've focused this round up of tried-and-true tips and strategies on copy that sells, not on content that attracts.
Note #2: I write solely for B2B companies. Some of the tips and strategies below will work for B2C SaaS, but all of my experience and thus all of my recommendations are aimed at the B2B environment.
Who can benefit from reading this post:
In-house SaaS marketers at who are new to copywriting

In-house SaaS copywriters who are new to the industry

Early stage bootstrapped entrepreneurs who want to write some of their own conversion material

Copywriters who want to do better work for their SaaS clients (I don't pretend to serve them all!)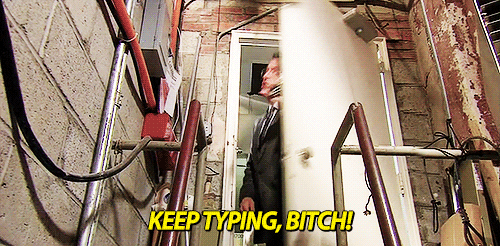 What does a SaaS copywriter do?
A SaaS copywriter is in charge of using words to get more free trial signups and demo requests from website pages, landing pages, emails, and ads. While some SaaS copywriters also offer content marketing services, this is a different form of marketing than copywriting, which is the art and science of selling with words.
While many copywriting courses teach that copywriters should sell benefits over features, in SaaS it's still really important to make sure that the features are super clear.
What's more important is to sell the features and what those features provide. What outcome to users ultimately achieve? What are the results?
A pro SaaS copywriter will be able to expertly balance the need to clarify features while telling a customer-centric story.
SaaS Copywriting Strategies
Before we dive into templates and tips, let's learn the strategies that will help you make great use of them.
1. Survey and interview your customers
I won't beat you over the head with this. But there are several reasons why this is first on my list.
Customers may have achieved larger, more important, more far reaching outcomes from using your product than you're aware of

Customers might have a very different way of speaking about your product and the industry than the words you're using

Customers might be getting better outcomes over some features than others–while your marketing is treating those features equally

The list goes on.
Basically, if there is important shit in your customer's brains, you should really get it out of there.
Here are the questions you should ask your customers (you'll find my list of the top 10 questions to ask alongside my SaaS copywriting template pack).
2. Understand JTBD (Jobs To Be Done)
JTBD is the concept that people by products and services in order to get jobs done. In B2B SaaS, this is 100% true.
This is just another way of putting the outcomes of your product front-and-center, instead of the process or the features.
Rather than write copy that says what your product includes or what it can do, you'll be writing copy that shows what the product helps customers get done.
Here's a great template for thinking about JTBD:
"When I'm managing a large team of people and resources, help me keep track of all of the moving parts, so I can make sure our customers are served on schedule."
Your turn! (Fill this in for your customer.)
"When I'm…, help me…, so I can…."
JTBD doesn't mean that you'll trash your features page. It means that you'll be leading with outcomes, and always sharing what those features help people "get done." No more stale, lifeless feature lists.
3. Stick to your messaging strategy
Stick to your messaging strategy! Item #6 below will help you develop a messaging strategy if you don't have one.
Especially in B2B, prospects often have multiple touch points with your marketing message before they actually pull the trigger and buy. Don't confuse them by using a different message on every channel.
Figure out the messaging strategy that moves the needle (do customer research, test it), then keep it consistent everywhere.
4. Use the StoryBrand framework
What's that? Haven't heard of StoryBrand? No need to pack off and head to Nashville. Donald Miller's infamous messaging training is available in an online course, a book and an audiobook.
What makes StoryBrand so special is that shows you how to treat your customer like the hero of their own story. They are the one who is battling an enemy (bureaucracy or money-sucking Google ads or user churn). You are the guide, not the hero. You don't battle their enemy for them. You guide them in battling their own enemy and becoming a better version of yourself.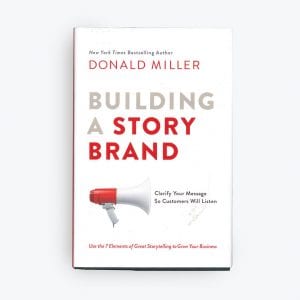 Although it's marketed more towards small businesses, StoryBrand is equally helpful for SaaS messaging and copy.
My favorite StoryBrand resource is the Brand Script template. It's really fun to fill out and a great way for me to begin my work with a new client. After my research process, and before writing anything, I fill it out and make sure I really understand my client's customer and their needs.
Just don't attempt to fill out the Brand Script until you've taken the course, or at the very least read the book. Otherwise you'll make errors that have a big impact on your messaging.
SaaS Copywriting Templates
Onto the templates! I promise to be offering more of these in the future. 😊
5. SaaS homepage template
If you know your homepage sucks but you're not ready to hire a pro copywriter to overhaul it for you, then you should definitely grab this template. It's more of a "themeplate" in that it doesn't tell you exactly what to say, but rather the strategy behind what you should say. Because of this, it will actually work well for you.
Grab my SaaS copywriting templates here.
6. SaaS cold email templates
Aren't you excited to get your hands on these? In my SaaS copywriting template pack, I've got a cold email that will work for you whether you sell from a demo or your product is self-serve. Plus, there's a follow-up email too!
7. SaaS messaging strategy template
Yes, you really do need to have a set-in-stone messaging strategy. What are you saying and to who? How are you saying it?
Consistency is important, especially in B2B. Check out this SaaS messaging strategy tutorial I made last year and the template that goes with it.
SaaS Copywriting Tips
8. Use trusted headline formulas
Joanna Wiebe, the wonderful human who coined the phrase "conversion copywriter," has done the time-intensive work of putting every copywriting formula known to man in one article. This beast has an estimated read-time of 59 minutes.
Not to worry. It is easily navigable!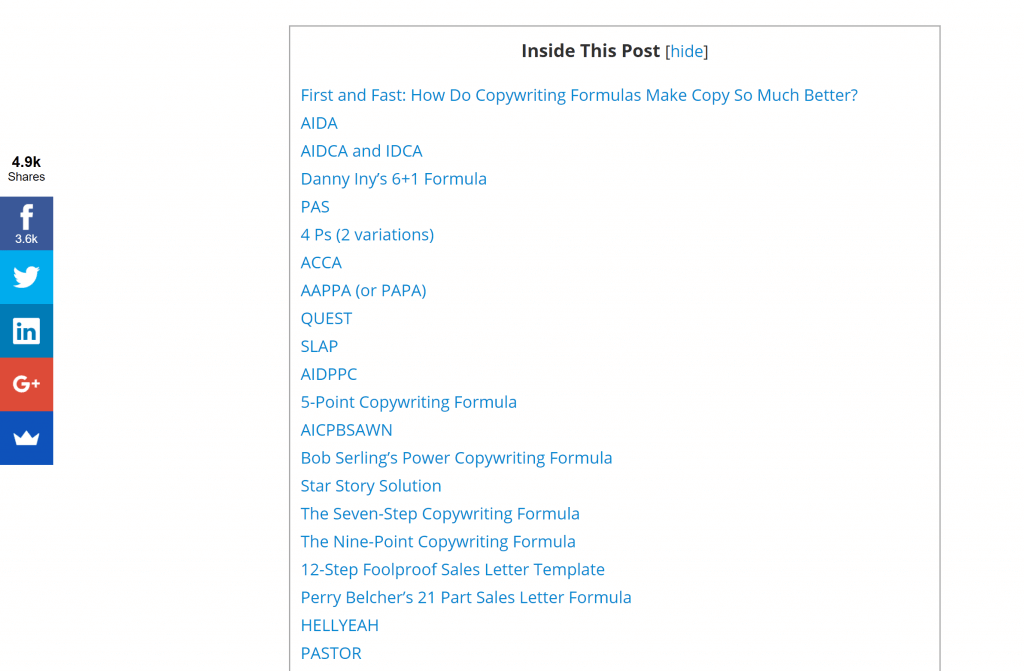 Do yourself a favor and check all of them out.
Particularly for page headings and subheadings, email subjects lines and ad copy, these formulas will reduce your staring-at-screen-time by well over half.
One of the more well-known copywriting formulas is this one: [Get desired outcome] without [core objection or fear].
Here's an example of this at work in a platform for employee advocacy, Clearview Social.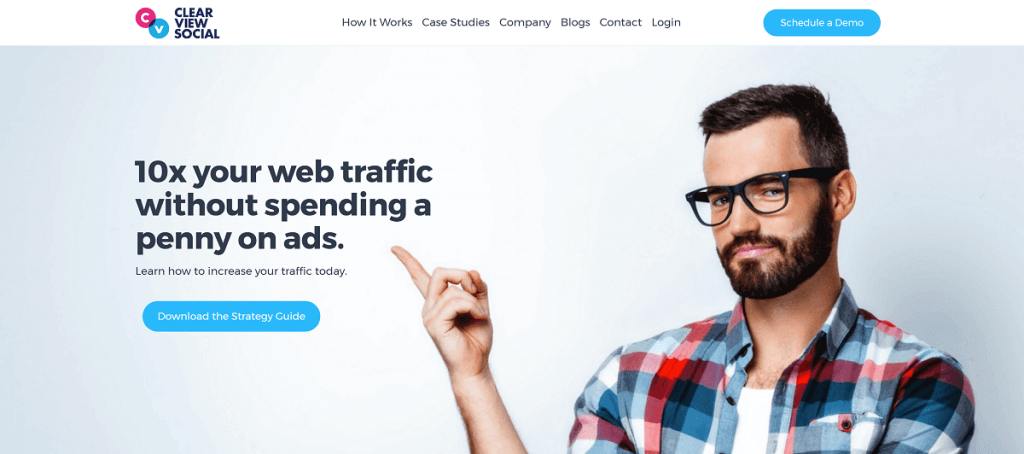 9. Be creative in headlines and crystal clear in subheadlines and body copy
Confession: I also write fantasy.
My fiction writing helps keep my creating juices alive and flowing. (Pretend I didn't just say that.)
Being creative is super important in copywriting, because it gives you the ability to shock people out of their stupor. Let's be honest. In order to sell things, you first have to get someone's attention. Creative turns of phrases can help a lot.
However, you never want creativity to stomp all over clarity.
Big no no.
A good rule of thumb is to write creative, unique, shocking, hook-worth headlines, and then follow up with a very clear subheadline to explain the main value proposition and outcome.

10. Define a brand voice early on
It might not seem very important when you're hustling and putting in long hours on your SaaS startup, but having a brand voice is critical.
Personifies your brand

Helps new prospects relate to

Helps current customers connect with you even deeper

Breeds loyalty and stickiness
I like to think of a brand voice like a character, and picture that person in my mind. How they talk, how they walk, what they wear etc. At a more foundational level, however, you should consider developing a brand guide (even a short one) ASAP.
11. Use emotional words that fit your targeting strategy
Interesting verbs are great. Who wants to walk when you can saunter? Just kidding. Emotional words are about more than being clever or interesting. They should directly relate to how you want your prospect to feel. When you're A/B testing, consider hitting on a different emotion (say anticipation instead of anger) and see how that affects your conversions.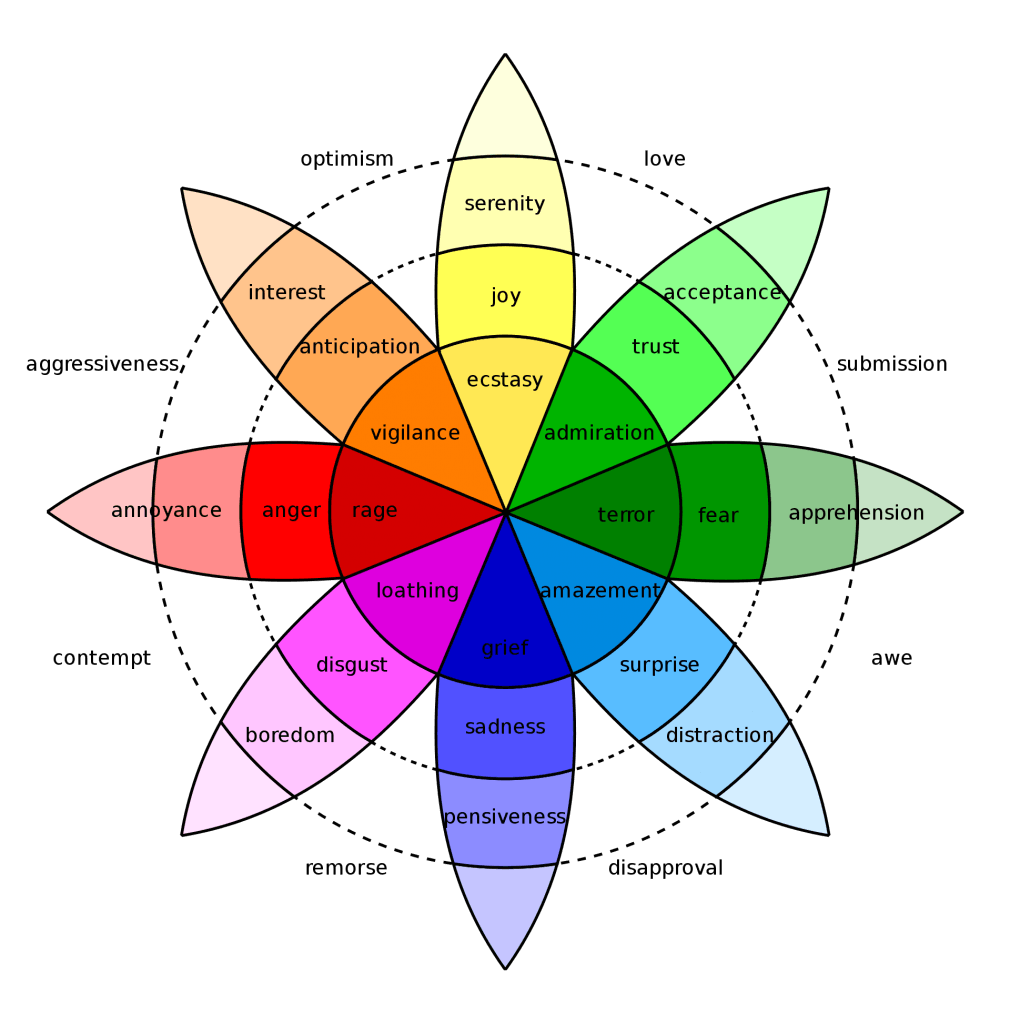 12. Lead with outcomes
Outcomes, outcomes, outcomes. You can talk about features and benefits until you're blue in the face, but unless the prospect understands the outcome, it's all pointless.
Having a clear outcomes in your copy makes an immediate difference. See for yourself in this before & after example:
Why do outcomes work? Because people have desires. Also, the outcome is the end of the story, so this definitely ties into the full journey of your customer as well.
13. Make sure that prospects understand your features
In SaaS copywriting, there is a conundrum.
All copywriters have heard the rule "Sell benefits, not features."
And yet everyone reading this blog post has vetted a SaaS product's feature page to see whether or not it would satisfy their needs.
I will shout this from the rooftops. Selling benefits DOES NOT MEAN that customers should not be able to know what your features are. Okay?
Now that that's clear, let's move onto something better.
"Sell the benefits of your features."
Better still.
"Sell the outcomes of your features."
Here are 3 templates that help you do this in your feature pages' headlines and subheadlines
[feature] so you can [outcome]
[feature] that [value proposition]
[feature] to help you [outcome]
Now that you've spiced up your feature headlines, go ahead and get technical so people know that you have what the need. Just make sure to get technical in a brief and compelling way.
I talk about this more in my template pack. Grab my SaaS copywriting templates now.
14. Prioritize with the feature(s) that customers cannot live without
How many times have you seen a feature page or list that included 10+ features, all of them treated with equal weight in terms of the copy and design?
That makes no sense whatsoever. Wherever you discuss them, split out your features into the high-impact ones, and the nice-to-have or less-used ones.
15. Tie CTAs to an outcome after the action
A CTA isn't just the copy in the button. It's also the copy above the button, and maybe even the copy below the button. Less isn't always more. Sometimes more is more. In this example (which I wrote), I included what the prospect will get out of a demo, to pique their curiosity.

There's still a lot of bad B2B SaaS copy out there. It focuses too much on features and the "stuff." Yes, we need to understand the features, but we also need to know the problem, the result, the audience, etc.
Unfortunately for my bank account, I don't have time to rewrite all of the bad copy plaguing the SaaS industry. Hopefully these tips, templates and strategies can help you help me make it better. Thanks for reading!
Wait. Don't forget to grab my SaaS copywriting templates. They won't let you down.