Learn how to master email outreach with my new course, the Outreach Wins System.
The course offers all of the strategy, templates, and tools you need to master email outreach as an online service provider.
Where to find high paying clients (learn how to be a supersleuth who knows where the best entrepreneurs and executives can be found online, works for any niche)
Resource sheets for finding clients in 14 different niches
Cold email sequences for 14 service provider types
19 additional cold email templates that work for ANY service provider
Email finding tricks and 5 tool recommendations that are totally free.
I can still remember my lawyer saying to me, "If cold email is working for you, then just keep doing that until you've exhausted it. Don't get distracted by other things." He was helping me incorporate my business (which had previously been just a DBA, not even an LLC), and he wanted to provide "extra value" by chatting through my business with me. How nice!
I described how I was experimenting with all sorts of things like Instagram and Twitter, and getting unqualified leads. He asked me where the majority of my highly qualified, awesome clients came from and the answer was clear: cold email.
Fast forward a year and a quarter later, and I felt ready to create my first course.
I've been eyeing the course creator industry for a while now. As much as I love copywriting, I know that long term it's not the only income stream I want to set up for myself. I'm a natural teacher and am super generous, so giving all of my secrets away seemed like a great idea.
I've already sold 70 spots! Which is amazing. I'll be marketing this sucker for several years to come. Check it out and snap it up!
This course is awesome as hell. This is the best training I've seen anywhere on cold outreach. "Where to Find High Paying Clients in Any Niche" is worth the price of admission all on its own. I cannot even begin to fathom the amount of work it must have taken to put this together. – Chris Collins, copywriter
Here's a little snippet of some of the copy from the landing page. It was super fun to put this together and write copy for my own product for the very first time. The landing page converts at 13%, which is super great for a paid product.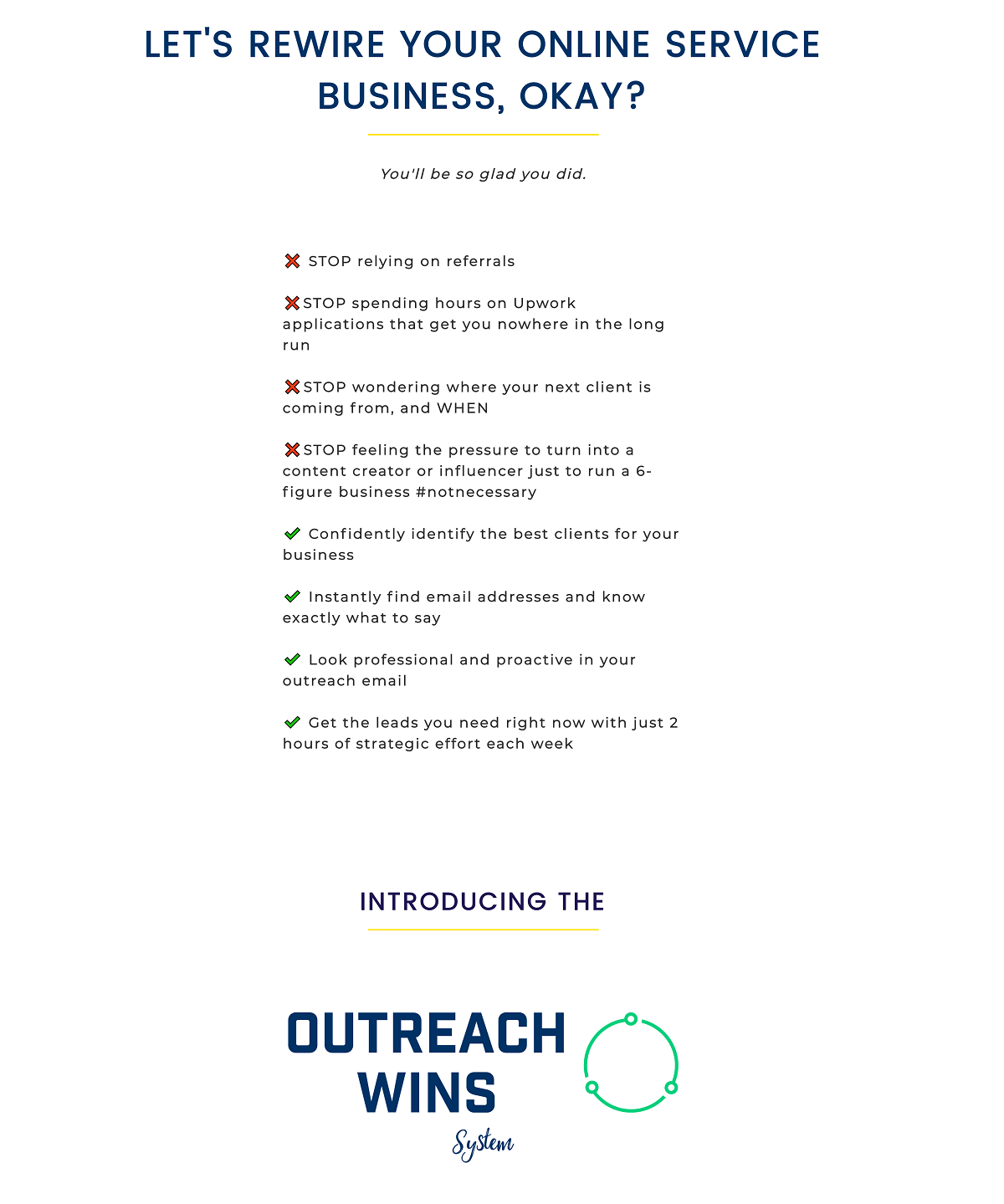 As I go forward with marketing my course, I'll be sure to update you with what I learn! This journey has been long, tiring, rewarding, fun, crazy-making, and inspiring. I'm so grateful to have my first product, which I know can make an enormous impact in any service provider's life.