The world of B2B SaaS marketing is tough. The marketers in this industry are in a unique position. They have to combine the best of both worlds – understand their target audience and product, but also analyze data to improve it.
It's not only about marketing: being able to optimize your sales funnel for better conversion rates is crucial.
If you're a B2B company looking to generate high-quality leads and increase your conversion rate optimization (CRO), then you could benefit from working with an agency to help you with a strategy, plan, and campaign.
To achieve the best result, you have to pick the right agency to work with. In this guide, I've listed the 10 best marketing agencies you can choose from to help position your SaaS brand as an industry leader.
The Best B2B SaaS Marketing Agencies
Here are my top picks for the best B2B SaaS marketing agencies to try for your business in 2022.
1. Roketto – Best for full-funnel inbound marketing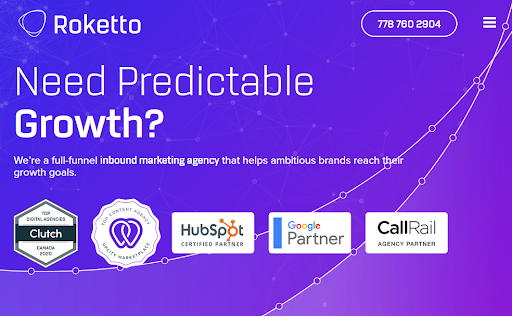 Roketto is a full-service inbound marketing agency helping brands to scale their reach, profit, and worth. They support their clients with a wide range of services ranging from a brand strategy and digital marketing execution across the entire customer journey from website development through SEO/PPC campaigns, email newsletters, and social media management.
With their inbound marketing strategies, your brand is positioned as a trustworthy industry leader so that once customers make their decision, your company stands out from the crowd.
Read their web design and digital marketing case studies and check out their pricing plans to decide if Roketto is the right agency for your business.
2. Inturact – Best for scaling growth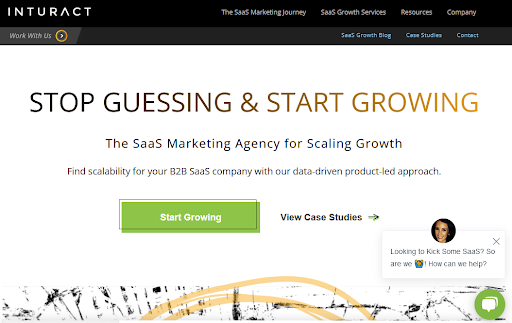 If scaling your SaaS brand with a data-driven product-led approach is your ultimate goal, then Inturact is the best agency to work with.
Inturact is a B2B SaaS marketing agency with a focus to align your digital marketing with your sales objectives, using the latest technological solutions to expand your reach, retain more customers, and increase your revenue.
With a team full of marketing professionals and software developers, expect to turn your brand into an unstoppable force your customers can't resist.
Here are some of the agency's key expertise:
B2B SaaS growth consulting & product marketing,

Inbound marketing, 

Growth hacking, 

Web design & development, 

Content marketing, 

Graphic design, 

Analytics tracking & setup, and data analysis
3. Kalungi – Best for training your marketing team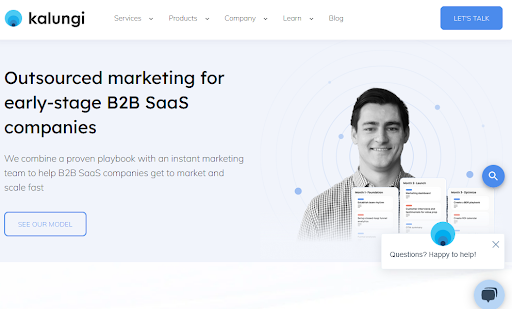 Kalungi is known for building marketing foundations for early-stage B2B SaaS companies. They have a marketing team to help SaaS brands get to market and scale fast.
4. Huemor – Best for website designs that convert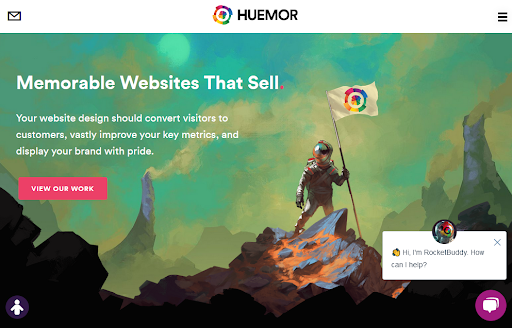 Huemor offers web design to create real results for their clients. All their web designs are aimed to convert visitors to customers and improve key metrics for your SEO.
Huemor is unique because of their outstanding services: Digital Strategy, Web Design, Content Creation, Visual Asset Creation, Brand Guides, B2B Websites, Enterprise Websites, Web Development, WordPress Websites, Shopify Websites, Drupal Websites, HubSpot Websites, 3rd Party Integrations, Ecommerce Websites,  Website Redesign, SaaS Websites.
5. Hey Digital – Best for paid ads and CRO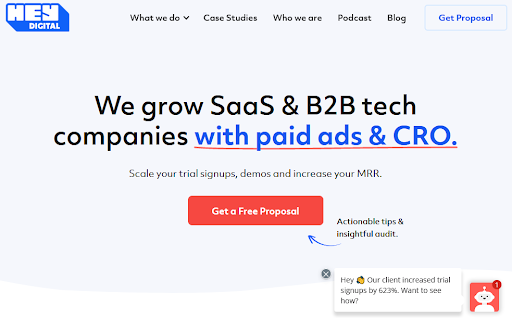 Hey Digital helps SaaS companies grow their MRR with paid ads and create killer landing page designs that convert. The agency builds paid ad campaigns on Facebook and Google to scale their free trials, and demo bookings into paying customers. Trusted by over 35 leading SaaS companies, Hey Digital could be the right choice for your marketing needs.
6. SmartBug Media – Best for inbound marketing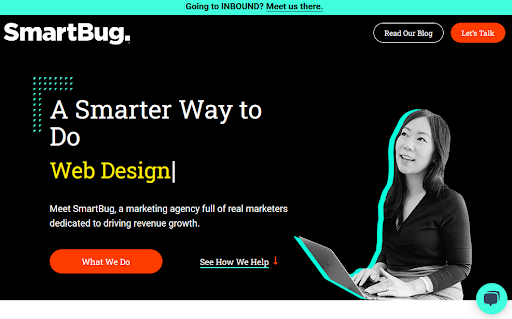 Want an agency with a team of dedicated marketers to drive real revenue growth? Then SmartBug is the right B2B SaaS marketing partner for you. They help companies grow their business through inbound marketing. 
By choosing to work with SmartBug Media, your brand will benefit from services such as:
Inbound Marketing

Email marketing and SME

sALES enhancement

Content marketing

Revenue operations

Paid media

E-commerce marketing

Public relations

Relation marketing

Web design
7. Single Grains – Best for Driving Persistent Growth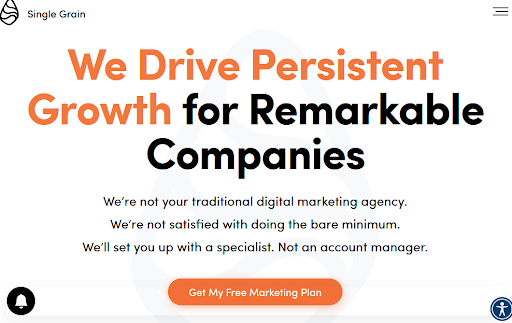 Single Grain is your one-stop shop full-service agency that equips your business with the expert marketing team, knowledge, and tools to achieve limitless growth.
With their team of highly specialized marketing experts from e-commerce, pay-per-click, search engine optimization, lead generation, conversion rate optimization, performance marketing, and more — you're sure your business will get the results you want.
I love Single Grains because of the expertise in their digital marketing team – they can literally turn any content marketing into a money-making machine. To get more insight into how they can help your brand, their case study is the best place to help you decide.
8. NoGood – Best for compounding growth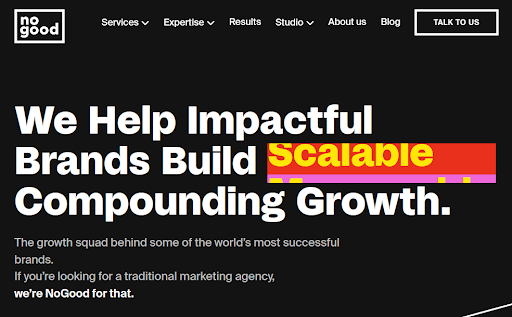 When it comes to full-funnel marketing, NoGood is your best bet. NoGood Agency is one agency behind some of the most successful startups and Fortune 500 brands in the world. They have worked with notable brands including tik tok, intuit, p&g, amazon, etc.
Their controversial name may be misleading but the agency is one of the best in existence. With their big-picture strategies and holistic solutions to meet your growth needs. NoGood is in the constant scientific pursuit of unlocking the ingredients that your brand needs to maximize revenue potential for your business.
What I like most about the agency is they help you handle everything from:
9. Klood – Best for SaaS growth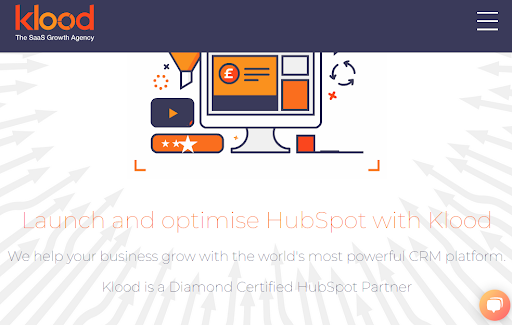 If you're a SaaS business owner, marketing manager, or sales leader struggling with:
High lead volumes with low conversion

Not enough leads from marketing

Declining website traffic

High cost per lead

High drop-off after free trials

Low customer retention rates
Then, Klood is the best agency to try for your business. With Klood, your business will be optimized to grow with HubSpot – the world's most powerful CRM platform.
Here are some of the key services they offer to their clients:
GamePlan – a winning marketing plan starts with a solid strategy.

Inbound Marketing

Website Design built with lead generation in mind

HubSpot Onboarding
10. Heinz Marketing – Best for predictable pipeline strategy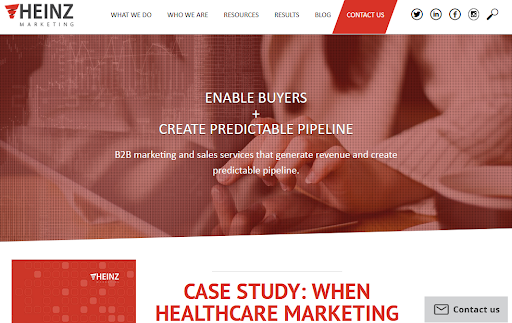 Heinz Marketing is a digital marketing agency based in Washington. Founded by Matt Heinz, a savvy marketer with over 20 years of experience in marketing, business development, and sales from a variety of organizations and industries.
The company seeks to help B2B SaaS companies by delivering measurable results with greater sales, revenue growth, product success, and customer loyalty. 
What makes Heinz unique is their team of strategic planners, data-driven marketers, and creative problem-solvers coupled with their approach to help their clients build immersive customer experiences, accelerate revenue, and create a predictable, profitable pipeline to grow and scale their business.
With a several testimonials and case studies, Heinz marketing agency has your back with:
Target Market

Content & Messaging

Buyer's Journey & Sales Cycle

MarTech & Sales Tools

Performance & Scorecards

Campaigns & Programs

Industry Insight Research
B2B SaaS Marketing Agency for Your Business
There are several marketing agencies out there for SaaS companies. These are some of the best in the industry but in the end, choosing the best one for your needs depends on your budget and marketing goals. With this guide, we hope you find the right agency for your business.