Should marketers do something for the environment? After all, we do possess the powers of persuasion, content creation, audience building, ad optimization, and so much else. With so much craziness in the world, it's hard to think your actions can make a difference. But they can. What we do adds up.
Frankly: living in Northern California in the late summer and fall is exhausting and scary. Fires aren't a natural disaster with lots of warning. They could come from anywhere at any time. There's not going to be a weather report giving you a week-long notice to high tail it out of town. Instead, you'll walk out of the grocery store and see a giant plume of smoke in the sky and have to figure out where it's coming from. Or worse, your town will be plagued by smoke from a distant fire, making it hard to breathe, focus, and track fire danger around you.
As marketers, we can push past our eco anxiety, and do something about it.
We have all of the tools and skills we need to make an impact.
Here's how to be a marketer for the environment:
Start a side hustle
Living where I live, you can't ignore climate change. I wanted to do something to help.
At the same time, I was looking for a side business to start. I love my SaaS copywriting business, and I've seen first-hand how you can build something brick by brick–week by week.
I put two and two together and decided to make a side-business out of eco living and eco activism. I've created a blog and an email newsletter at Daybring.com. This project isn't profitable yet, and I have tons of ideas of how I'm going to monetize and get it to break even (and then some). If you want to follow along with the journey, make sure to get on my marketing email newsletter.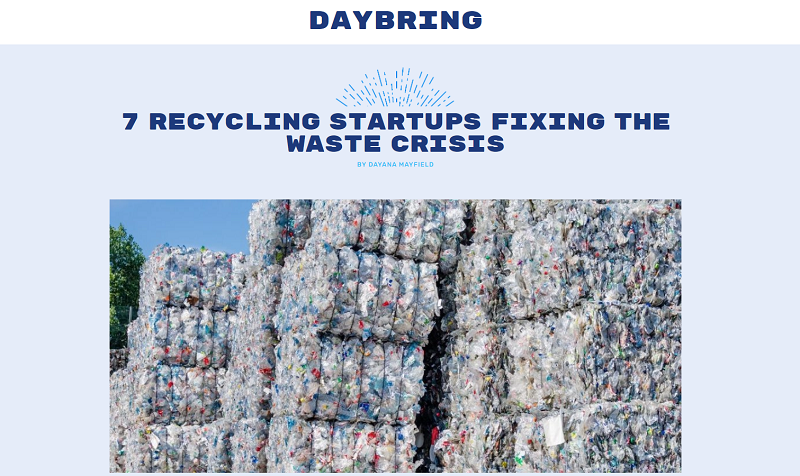 Donate to change-making orgs (it's tax deductible)
Side hustles aren't for everyone. I experimented with a few before finding the right one for me. It is a challenge to want to market and copywrite on the side, when that's already what I do most days of the week.
My copywriter friend reminded me recently that you don't have to try to save the world all on your own. You can simply donate to organizations that are already making an impact, such as Save the Redwoods League or the Environmental Defense Fund.
Good news for business owners! Your donations to non-profits are a tax deductible business expense.
Offer free or discounted consulting to non-profits
You can also offer free consulting to non-profits working to address climate change. In all honesty, this isn't a practice that I've implemented in my copywriting business, but as I grow my audience for Daybring, I do think I will offer this in the future. There's a good chance people will ask me about it, and I might even include a page for non-profits or eco startups to apply for special pricing. Maybe I'll give away a couple consulting hours a quarter.
Some of you already know that my husband has a sustainable construction and engineering startup that is pre-revenue. I plan to offer free copywriting and consulting hours to him, so my "free consulting" bucket will probably remain low for people I don't personally know. However, if you have a plethora of free time (wow where did you get that?!) this option might be a fit for you.
Work with aligned clients
You can also be choosier about who you work with. Working in the SaaS industry, it's hard to avoid clients who are in cahoots with earth-damaging industries. That's because, while I might choose who my clients are, I'm not in control of who my client's customers are. I don't vet clients in terms of divesting in fossil fuels, but this may be something I do in the future.
However, for now, it is really fun to work with a handful of aligned SaaS companies. For example, one of my new clients is Givz. They make it easy for Shopify store owners to set up cause marketing campaigns, and many of their customers are brands that cater to conscious consumers.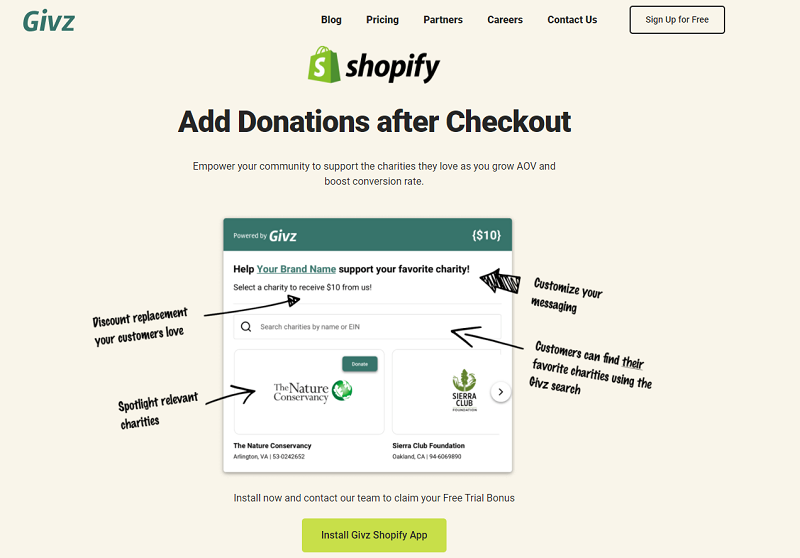 Post about eco living and eco activism on social media
You can also share your strategies for reducing your carbon footprint and your favorite non-profits on social media. I created a new Instagram account and a new Pinterest account for this, but I'll also be sharing my family's path towards sustainable living on my personal Facebook, LinkedIn, and Instagram profiles.
Essentially, it needs to be more normal to start living like it's 1950 (in terms of capsule wardrobes and kitchenware) instead of like it's 1990. A lot of eco living is just doing more chores.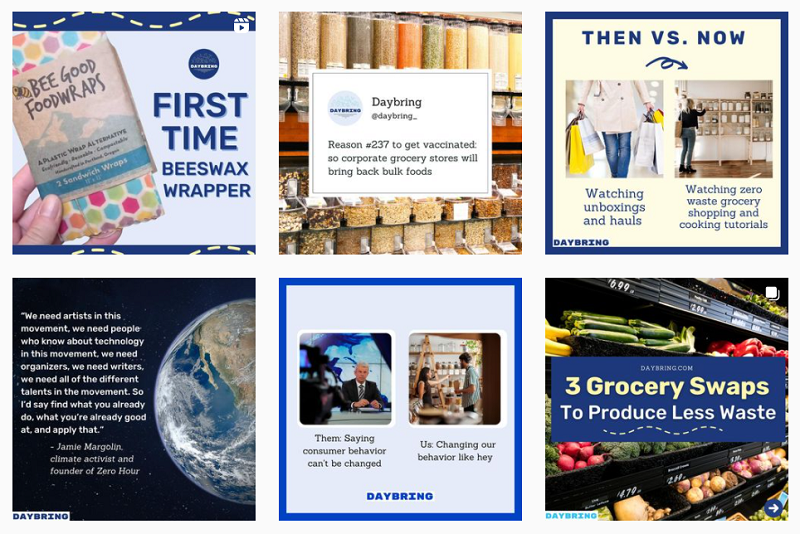 Marketers for the environment?
I say yes.
The style of involvement will be different for all of us, but all of need to get involved!